Genealogy and Local History Resources
Databases

Ancestry Library Edition
This service is only available from inside the Library.
A comprehensive collection of resources for family research, including Census from both U.S. (through 1940) and the U.K: passenger lists; and birth, death, and marriage records similar to the fee-based website Ancestry.com., with a browser from ProQuest.
---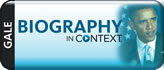 Biography in Context
Comprehensive collection of biographical information on people from all eras and cultures, historic and current. Includes both brief and in-depth articles from authoritative reference books, as well as from journal and newspaper. Offers links to vetted websites, and thousands of images.
---

Detroit Free Press, Historical Newspapers (1831 - 1999)
Digitized version of the early Detroit Free Press and its precursor, with full images of articles, obituaries, ads, marriage announcements, and more. Great for genealogists and history buffs. This resource was purchased with generous contributions by numerous donors in memory of William Granton McAskin.
---

Fold 3
Fold3 Library Edition by Ancestry provides convenient access to US military records, including the stories, photos, and personal documents of the men and women who served. This continually-growing collection contains millions of records from world-class archives. With content from the Revolutionary War onward, Fold3 Library Edition is an invaluable research resource for historians, genealogists, researchers, military enthusiasts, veterans and their families, as well as teachers and battle reenactors. Paid for by NDL.
---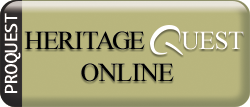 Heritage Quest
Comprehensive treasury of American genealogical sources - rich in unique primary sources, local and family histories, convenient research guides, interactive census maps, and more. With more than 4.4 billion records, it delivers an essential collection of genealogical and historical sources - with coverage dating back to the 1700s - that can help people find their ancestors and discover a place's past. Paid for by NDL
---

MyHeritage
Family history resource including more than 6 billion historical ?records from the United States, Europe, Latin America, and other regions. Includes the full USA federal census (1790-1940); census of England and Wales (1841-1901); U.S. World War II Army Enlistment as well as records of Union and Confederate Civil War soldiers. Over 2 billion family trees.
---

Newspapers.com
Library Edition is an extensive database that provides online access to 4,000+ historical newspapers. Dating from the early 1700s into the 2000s, Newspapers.com Library Edition contains full runs and portions of runs of well-known, regional and state titles to small local newspapers in the United States and other countries. Paid for by NDL.
---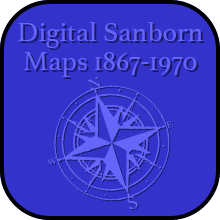 Digital Sanborn Maps
Digital Sanborn Maps (1867-1970) delivers detailed property and land-use records that depict the grid of everyday life in Michigan towns and cities across a century of change. The Sanborn Map Company was the primary American publisher of fire insurance maps for nearly 100 years, repeatedly mapping towns and cities as they changed. The maps provide a wealth of information, such as building outline, size and shape, windows and doors, street and sidewalk widths, boundaries, and property numbers. Paid for by NDL.
---
Websites
Local
Michigan
Resources from the State of Michigan
Census Information and Vital Records
Other Resources